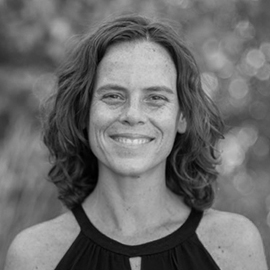 Wendy Ashley
Certified Aromatherapist and Essential Oil Expert
Wendy Ashley has been harnessing the power of aromatic botanicals since she was a teenager. While attending the University of Colorado at Boulder in the early 90s, she traveled the world spending time in India and North Africa, where aromatic oils such as sandalwood and frankincense are part of life's daily rituals. Upon returning to the US from these travels, with an abundance of oils in hand, she became the provider of fine essential oils to many of her friends and family. From this time, her love of essential oils developed and deepened.
Wendy is the founder and president of Inesscents Aromatic Botanicals: an organic, handcrafted body care company born in 2000 and based in Ashland, Oregon. Inesscents was one of the country's first Certified Organic and Certified Fair Trade body care companies. Her expertise in how to use and mix essential oils began as an inspiration to offer nutrient-dense, high-potency botanical superfoods for the skin and to provide a natural alternative to what was available on the store shelves. When she chooses essential oils for blends, each is carefully selected based on the growing region, conditions, and supplier. Her blends are designed to be powerful tools for the emotional body that promote overall well-being and quality of life. Wendy knows that these details matter when it comes to the potency and effectiveness of everything she creates.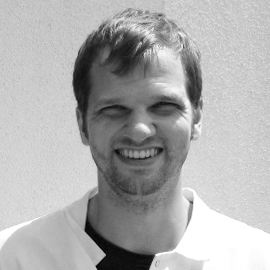 Edward Fuchs
Essential Oil Chemist
Each year, Edward Fuchs, an essential oils chemist, travels to many growing regions for a firsthand look at how crops are farmed, harvested, and distilled, and ensures natural practices are being adhered to. He is responsible for the analysis of essential oils, distillation, extraction, and development of proprietary methods for purity and naturalness testing.
Fuchs went to Slippery Rock University, where he graduated with a Bachelor of Science in Biology and a minor in chemistry, and then on to the Illinois Institute of Technology with a MS in Biology.
He is a regular speaker at industry and in-house seminars, and is involved in several projects to promote the sustainability of essential oils. He enjoys gardening and botany and pursues his interests in Native American Ethnobotany by studying the chemical composition of native plants as possible new sources of essential oils.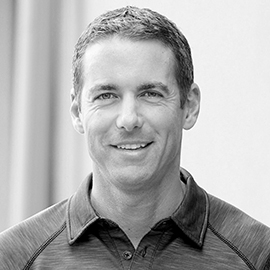 Eric DeRusha, D.C.
Chiropractor & Natural Healthcare Specialist
Dr. Eric DeRusha's calling came to him when he was just 19 years old. Suffering chronic migraine headaches most of his life and trying everything he could to get relief, he turned to chiropractic care. After only a month of treatment, his migraines vanished and what emerged was a passion to help others eliminate pain.
He graduated from Life Chiropractic College in Georgia in 1996 and began working as an associate chiropractor for the very doctor who helped eliminate his lifelong headaches. In 2001, Dr. DeRusha opened Paint Creek Chiropractic Center, later to be known as Paint Creek Chiropractic Nutritional Wellness Center, in Michigan.
Dr. DeRusha is one of the first chiropractors in Michigan to complete post-graduate certification in the Chiropractic BioPhysics method of chiropractic care (there are currently only 10 CBP-certified chiropractors in the state), and his facility became one of the first in the country to add the most advanced form of cold laser therapy with the MLS Cold Laser Therapy unit. He later added Nutrition Response Testing to his natural health care specialties and began offering a full range of treatment options to help patients with spinal subluxations, laser for relief from chronic and acute joint injuries and pain, and specific nutrition counseling. As part of his focus on natural healing within his practice, Dr. DeRusha uses essential oils to address muscular-joint problems and other health-related issues to provide his patients relief.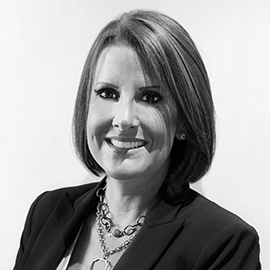 Ashley Gold
Busy Professional
Ashley has spent her entire career finding, evaluating, and telling the world about the hottest jewelry and accessories that everyone wants to wear. Ashley also is an avid blogger, host of her own weekly radio show Pawn Chick Radio, and founder of the online go-to place for the trendiest jewelry fashions from the hottest designers, PawnChickShopping.com.
She travels the world doing appearances, appraising items, and spending time helping clients through her social media consulting practice. With her busy lifestyle, Ashley uses essential oils to maintain the energy levels and confidence it takes to maintain her multifaceted, highly successful career.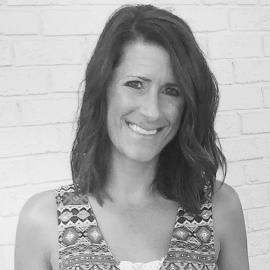 Janel Bantz
Mom On the Go
Janel has always been a creative soul and the one behind the lens of a camera when gathered with family and friends. Her love of photography led to her launching her own photography business more than seven years ago. Capturing her clients in an authentic fashion gives her an adrenaline rush of creativity that fuels her for hours after a session. Her imagination goes beyond photography, as she is also marketing director for an upscale auction house and social media manager for a top luxury home Realtor.
From composing great images of her clients by capturing genuine moments to developing effective marketing campaigns, Janel uses essential oils to create an environment made for creativity and inspiration.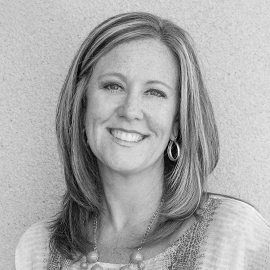 Jeanette Wenger
HoMedics Ellia Ambassador
Balancing career and family is something Jeanette has managed for more than 16 years. Her day begins at 5:30 a.m. to help her two children prepare for success at school. At the office, her job as a recruiter requires high energy throughout the day, encouraging and building excitement among colleagues to achieve company goals. When the work day ends, Jeanette is still going, navigating extracurricular activities for her family, addressing household chores, and preparing for the next day.
Jeanette uses essential oils to re-energize and improve her focus during the day and to relax and wind down in the evening. She also uses essential oils in her household to help manage her and her family's allergies, with natural scents serving as an alternative to potentially allergy-aggravating manufactured scents.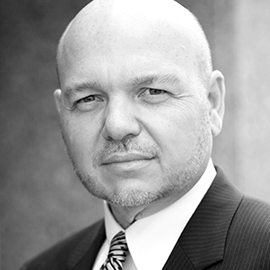 Richard Hofmann
Essential Oil Chemistry Expert
Rich's passion for essential oils is a love affair that continues to flourish — even after three decades! It all began after he graduated with a degree in chemistry and a minor in math from Duquesne University, after working in an undergraduate program in Leverkusen, Germany in the Bayer Corporation. Upon graduation, he entered the essential oils industry working with Fritzsche Dodge & Olcott in New York City. Essential oil aficionados know that this was the epicenter of the essential oil world, where the standards of essential oils were written by their Vice President of Technical Research. The Essential Oils, published in 1949 by Guenther, is still required reading for all technical and olfactive purposes for the essential oil industry.
Rich began his career on the lab bench running all the wet chemistry testing as outlined by the standards for essential oils. He rapidly ascended into senior management roles. Over many years, he has been instrumental in developing state-of-the-art quality control teams, with a focus on forward thinking and enhancing verification and testing techniques. This ensures an even higher certainty of these wonderful oils from mother nature.
Rich has served as Vice President of Quality and Research in a number of world-renowned companies, and is recognized within the industry as a well-respected leader.
Teaching and working hands-on with technical teams has always been his strong suit. He is proud of his mentorship role within his team in ensuring that the desire for knowledge and research continues through his colleagues. Rich has spent time in Europe and in other parts of the world visiting the regions and farms where the crops are grown and advising on natural resource and sustainability programs.
Rich is married and a father to three wonderful young men. He lives a health-conscious life, and some of his hobbies include hiking, swimming, biking, and golf. Being close to nature and the outdoors are just the other side of working with the naturals for all these years.